How Did You Learn to Navigate Life?
Written By: Elisa Hawkinson ~ 10/19/2021
Have you realized as an adult, possibly even a spouse or a parent by now - along with running your own home and business - that you were never taught the skills you needed to succeed in each of these areas, let alone how to juggle all that?
Successful Adulting Areas
Are you sensing your own personal care could use attention? Are organizational skills challenging your personal and business life? Are lapses in communication skills showing some rough edges? Then, there are some questions to be asked such as, how well are you balancing or juggling your personal time?
Often, life just seems to crash in on us and all we want to do is curl up in a fetal position full of stress. Fortunately, there is more support as we recognize and admit we could use help. But it costs investing time in ourselves.
What Did Your Parents Teach You?

Think about what you were taught. Most likely it was what they were taught by their parents and went even farther back generationally. For instance, you may have learned to cut the turkey's tail off before roasting and it comes out years later that your great grandma did that because the pan she had was too small. The tail had to be cut off so that is what she taught her daughter to do and so on.
Yesterday and Now
As a grandmother today, I am learning about new vegetables to prepare and eat that never graced a table I sat down to. I never learned how to grow them, let alone pronounce them. And the list goes on. Disposable diapers were new to my generation. We were taught to wait to potty train until the child was ready. Now I learn that we were conditioned to keep buying diapers much longer than needed. Pediatricians now recommend starting potty training at 18 months. The same goes with feeding a baby. Teaching baby self-feeding blew me away. My grandson was served pieces of fruit and vegetables and chicken well before I could believe it. I served mashed food, that I prepared, not store-bought in bottles, one spoon at a time while he sat in a highchair. My little grandson eats all varieties of food beautifully by himself. The changes blow my mind! We won't even go into the plethora of new items at baby showers that are now needed for raising a baby.
Now, What Do I Do?
Today there are so many business coaches, speaking coaches, sales coaches, and self-help books. There are endless resources available to succeed in targeting contentment in life and profit in business.
I recommend you D.E.C.I.D.E.
Decide to invest in yourself by setting your target to reach a goal you are shooting for. Did you clarify and set your target when making your decision? That is important or you don't know what to aim for.
Establish new habits for yourself and your household. Regularly stay in habit mode to reach your targets (for spiritual, physical, professional, relational, intellectual, and recreational goals). That may sound like a lot to juggle, and that is life in the 21st Century.
Choose to be content and at peace in your life today and well into the future by learning how to 'adult' well.
Invest valuable time strategically to reach your goals. Investing your time online won't help you succeed as quickly as the resources I encourage you to take advantage of.
Determine to act! No putting this on your trophy shelf of "Gonna," "Shoulda," "Woulda." There's no more room there!
Emotional Intelligence is the 'adulting' skill that balances mindfulness with compassion; first internally and then sharing with others. Recall, you can't share what you don't have.
If you would like to experience personal life navigation coaching through tools, exercises, and new habits guiding you toward calm, clarity, and success, I invite you to join me for private sessions and/or with others attending my courses at LifeSkills Academy.
All LifeSkills Academy educators are business professionals, some have academic backgrounds, and all have proven success in the world of commerce.
LifeSkills Academy features online group learning including Etiquette/Social Intelligence, Financial Skills, Personal Organization, and Relationship Science. Join our website to receive class details/notices: https://www.lifeskillsacademy.expert
Share this post!
---
Global Life Skills Day
Written By: Sandi MacCalla ~ 10/12/2021
If you (as I do) check out what holidays are being celebrated (just in the U.S.), it's astounding that nearly every day has some celebration or honor being bestowed by someone. Some are hilarious, others are a YES! on my calendar, but a few are truly remarkable. For instance, recently, 10/2/21 was "Name Your Car Day." Two celebrated on the same day (10/3/21): "Mean Girls Day" and "National Boyfriends Day;" not sure if there's a connection here or not. My favorite is "National Chocolate Day" – 10/28/21 – followed by "National Cat Day" – 10/29/21. I'm not telling my cat, however. He definitely considers me "staff" already.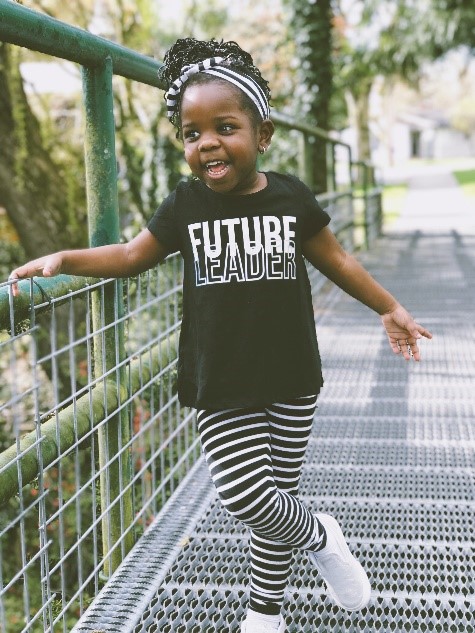 Global Life Skills Day is honored on the 3rd Thursday of October annually – 10/21/21. Several items are remarkable about this celebration. First, it is global. So every culture is involved in acknowledging those who are impassioned to teach emerging generations the skills they need to live successfully. I think most people believe this happens at home or school.
Marlaine Cover, the Founder of Parenting 2.0 (an international consciousness movement) began this effort in 2009 and has amassed over 9,000 educators, practitioners, and related professionals in over 100 countries. Second, The Global Presence (The Global Presence - Parenting 2.0 (parenting2pt0.org) is an amazing volunteer network of professionals who work to provide vital training/experience for successful adulthood.
Marlaine shares in her book, Amazon.com: kissing the mirror, marlaine cover, her personal journey of adulting in her family, and the life lessons she experienced. She transparently walks through life events that were pivotal in understanding, growing, surviving, and succeeding today. Marlaine's story is one that opened me to a transformational understanding of adulting and purpose.
There are profound points in her book that are indelibly printed on my brain and heart, but I won't spoil your discovery of them … completely. This is my favorite of them all:
"Free will merely permits you to determine the amount of pain or joy
you and others endure until you learn a better way of doing things."
That is the heart of what inspired me to start LifeSkills Academy. It speaks to my belief that we can partner, support, and collaborate with each other to learn that 'better way of doing things.'
While LifeSkills Academy is repositioning from in-school classes to online/virtual learning, we are proud to be an Ambassador of The Global Presence linking us to the hope and work of so many committed professionals. We welcome all inquiries, thoughts, and interests in growing an educational platform to "pay it forward" and to raise empowered generations with effective tools of success. Join us in honoring and celebrating all who are called to this important work.
LifeSkills Academy educators are business professionals, some with academic backgrounds, and all have proven success in the world of commerce.
LifeSkills Academy features online group learning including Etiquette/Social Intelligence, Financial Skills, and Relationships Science. Join our website to receive class details/notices: https://www.lifeskillsacademy.expert
Share this post!
Changes 4 Dollars - Credit Card Cashback
Written By: Chip Rudolph ~ 10/4/2021
Many people live paycheck to paycheck or on a very tight budget. CHANGE 4 DOLLARS offers tips on ways to save money when it seems there is no spare money to save. Because of illness, homelessness, a world-wide pandemic or financial difficulties, saving money seems to be impossible. The following are some of these suggested tips.
Today's tip concerns CREDIT CARD CASHBACK PROGRAMS.
Please remember that credit cards are not meant for you to live beyond your means. They are a form of payment that:
is efficient
keeps records in one place
saves time when shopping
allows a variety of protections
Credit card companies use many offers to attract customers. One of those methods is the CASHBACK program. These programs offer the user cash back for shopping with their credit card company. Percentages for cashback earnings range from 1% to 10%. Some are in rotating categories while some are all the time. In some cases, the customer may even choose the categories. It can be quite lucrative.
Cardholders need to take the following precautions for these programs to work to their own benefit.
DO NOT SPEND MORE THAN AFFORDABLE
PAY EACH MONTH ON A TIMELY BASIS
STATEMENT BALANCES SHOULD BE PAID IN FULL
If you are going to pay late or not pay in full, the interest and late charges will defeat the whole purpose and you should not sign up for these programs.
As a customer shops, the cash back for that shopping accumulates. If the benefit is
saved all year, there is a substantial amount available depending on shopping habits. These rewards can be received in a variety of methods. The following are a few of the choices:
CHECK TO BE SENT TO CARDHOLDER
DEPOSIT MADE TO CARDHOLDER'S BANK ACCOUNT
CREDIT ISSUED ON THE CREDIT CARD STATEMENT
GIFT CARD PURCHASES
There are many possibilities and many choices for these programs. It can be a nice cushion for those with tight budgets. It can be a lifesaver when other sources are not available to the cardholder.
Watch for future blogs FROM THE CORNER HOME OFFICE on CHANGE 4 DOLLARS. Explore our website www.lifeskillsacademy.expert - Suggest other topics in which you are interested. We're here to assist as you travel the road to MASTERING THE GAME OF LIFE.
Share this post!